V1. KOKE DERA
( Moose Garden )


(permission needed from the KOKE DERA)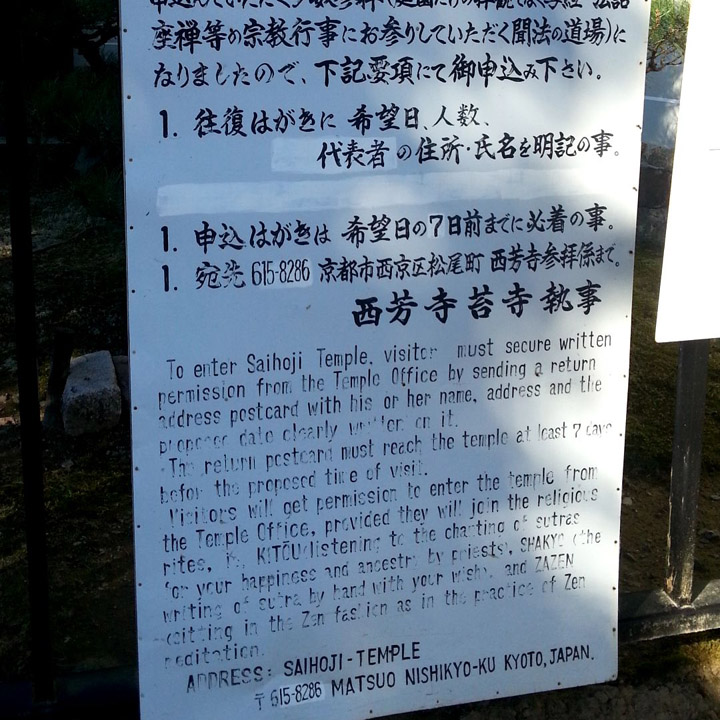 V2. Katsura Rikyuu
You better have a permission from the Imperial Office of Kyoto .

You can visit Katsura Rikyu directory at 10 AM
or earlier to get a ticket to enter then you can enter from 2PM up to 60 people .
V3.Gosho=Imperial Palace
(Do Not Need a permission . )
It is closed on Monday .

V4.Shuugakuin Rikyuu
(permission needed from the Imperial Office of Kyoto or visit Shuugakuinn Rikyu at 11 AM or earlier then get a ticket to enter then you can enter from 2PM upto 60 people .)