Buddhism was founded in 5 centuries BC at the Nothern part of INDIA near by Pakstan by SHAKA who is human.
These 3 pictures has named "Bussokuseki" which means "Foot print of Buddha" .

When SHAKA died then he left a message that is "Do not make any cult image of me " .
So that People could not make his image or statue but then people had imaged
SHAKA is just standing where at his foot print was.

Arrived JAPAN island in 6 centuries AD.
There are alredy multi millions of Buddha cult image statues .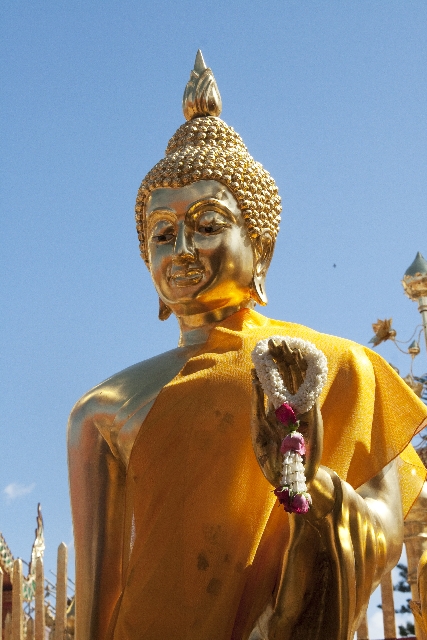 About 1 century BC then people could not realize what Buddha was .

People had been told that the Buddha was so shinning as gold .
So people made golden Buddha statue as picture shown above .

It took 1100 years to arrive this JAPAN island via Himalaya Mountains, Tibet, China and Korean Peninsula. It had taken tooooooooooooooo long .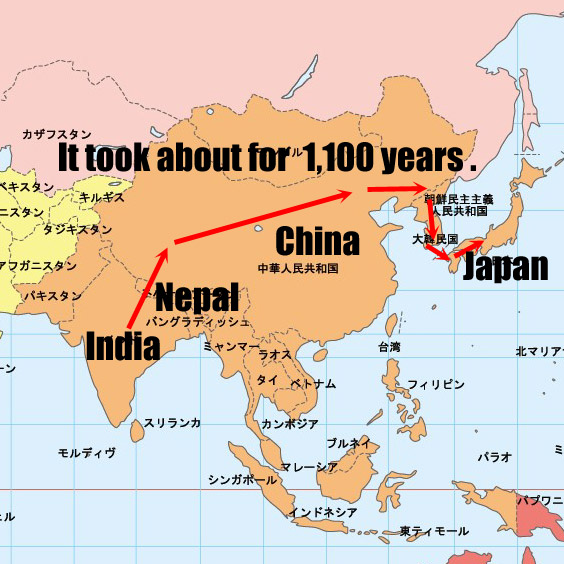 Translated and edited more than twice.

There are mainly two kind of Buddhism.
One is the SHAKA Buddhism which is the almost original founded 5 century BC.
Another one is AMIDA Buddhism which is found about 1 century AC .
SHAKA did not know anything about AMIDA Buddhism.

SHAKA Buddhism is how to get the enlightenment .
AMIDA Buddhism is how to help the people.

Buddhism in Japan is mainly AMIDA Buddhism

There are a lot of modifications from the original.
Some sects of Buddhism monks can marry , can have child , can have asset .
There are mainly 13 sects of Buddhism in JAPAN which means
there are 13 schools of Buddhism. (Shuu means sect)
There are many sects in one Shuu.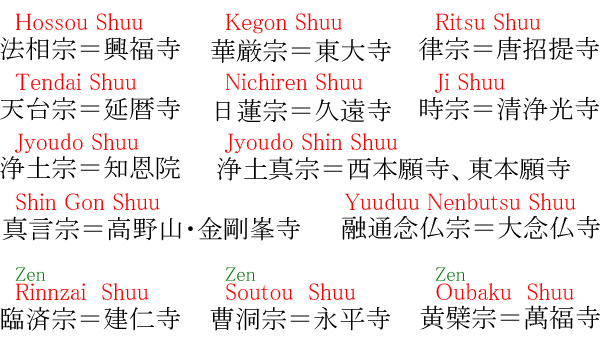 They are talking in some different ways for people but
they are mainly talking to help people.
Monks had to learn 6 sects at the beginning of Buddhism.

They are talking somethings about Buddhism heaven.
So that people in Japan normally use Buddhism when it is funeral .
The most easy way to go the Buddhism heaven.
Just say "NAMU AMI DABUTSU " just before death .



You can go to the Buddhism heaven and can get the enlightenment at there
( you have to be trained in the Buddhism heaven under AMIDA Nyorai)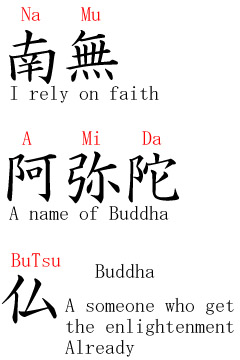 At the 6 centuries, Government of JAPAN had used Buddhism to govern this country .
Many ancient religions merged into the Buddhism . Very much mixed .
ZEN is the newest Buddhism in JAPAN . ZEN had arrived about 12 centuries AD.
There are 3 sects in ZEN type religions.
You have seen some Buddhism temples and Buddhism statures
but those might be very ancient another religions .

For example the Nestorianism

The Nestorianism called "KEI KYOU" in Japanese language.



The Nestorianism had been in China and temple named shown below.
arrived this country Japan .




There is a temple named "Kouryuu Ji" temple which has been located west side of Kyoto
where place is named "UZUMASA".  




There is a museum in the "Kouryuu Ji" temple which feel very much alike the Mesopotamia .

Also there is one sect of Buddhism which is named "SHIN GON SHUU" was told as
"Nestorianism in Buddhism style". "SHIN GON SHUU" was very much effected by Nestorianism .
If you like to see some evidences then you have to go to Mt.KOUYA in WAKAYAMA Pref...